Finca Buen Vino, Andalucia, Spain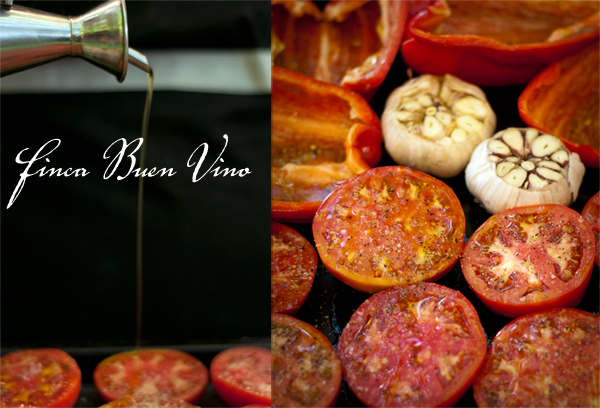 Finca Buen Vino is a charmingly sprawling bed and breakfast (and lunch and dinner) retreat decorated in hand-picked local tile, warm wood paneling and a cluster of furnishings that instantly make you feel at home. There are arched doorways and mullioned windows that let in the most beautiful light and views. Everywhere you look there are bowls nesting on and under tables, colorful pillows, odd gadgets, paintings and tapestries and bottles filled with a rainbow of colorful alcohols, oils, and vinegars. I will never feel guilty again for my own odd passion for bowls and dishes and cooking utensils.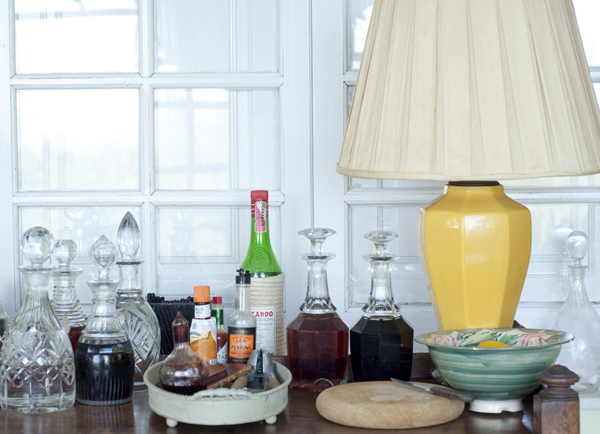 Nestled in the hills of Sierra de Aracena National Park about 90 kilometers north of Seville, Sam and Jeannie Chesterton, ex-pats from the UK, built this working farm, family home and guest house over 25 years ago to host — in the most personable way — travelers, foodies and nascent photographers of said food like me.
While there, I met a man from Indonesia who exported top-of-the-line jamón to top hotels in Bali. There was a young couple, oddly competitive about table tennis, who got engaged the night before I arrived. And there were my classmates.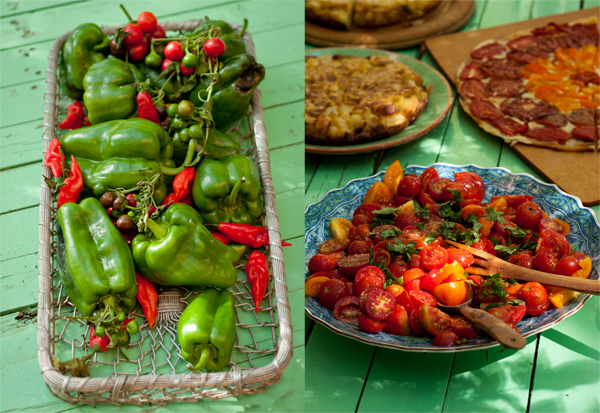 I signed up for the Natural Light – Natural Food  photography workshop taught by Tim Clinch at Finca Buen Vino (versus Gascony) in part because the timing worked best and because Spanish food is easier for me to eat than French (more olive oil, less butter).
What I hadn't bargained for was the bounty of damn good food Jeannie made for us morning, noon (or two-ish) and night for the five days of the workshop. I don't know what I was thinking. Of course we would need food to photograph, but I hadn't made the leap that the food we ate was going to be so creatively prepared, artfully served (but not precious) and as simply delicious as it was.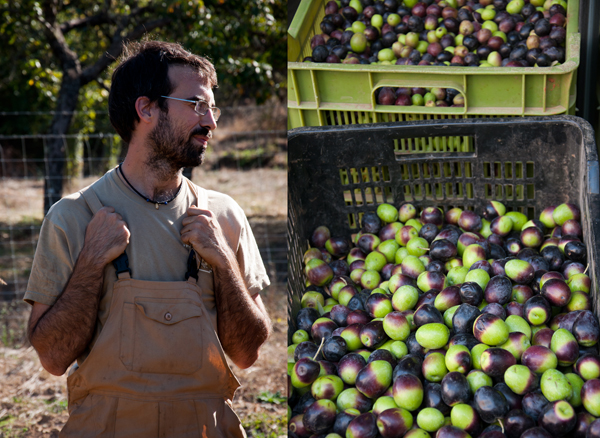 Finca Buen Vino is a working farm. The vegetables we ate are grown down the hill from the main house (cortijo) in the valley near the three self-catering cottages. The jams, chutneys and preserves were made from produce seasons before, and the eggs and probably the chicken we ate were all harvested there. Jeannie's philosophy is to cook seasonally with locally produced products.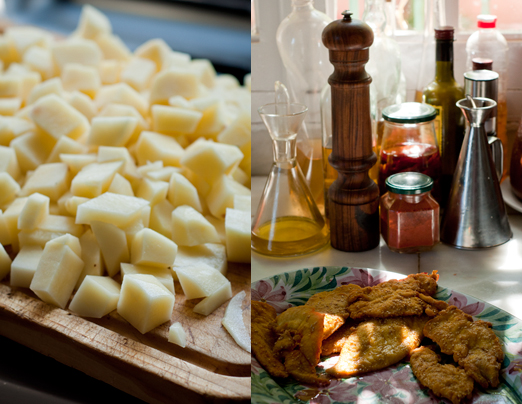 The other reason to go to Spain is the Ibérico ham. Apart from the fact that I love pork and ham in all it's variations, when I travel breakfast is more challenging than other meals. No eggs, no toast, no pastry. Rashers of bacon sauteed with cherry tomatoes? Yes. Ruby slices of shiny, paper-thin Jamón Ibérico de Bellota that I've taken to smuggling in my carry-on? No problem, bring it on.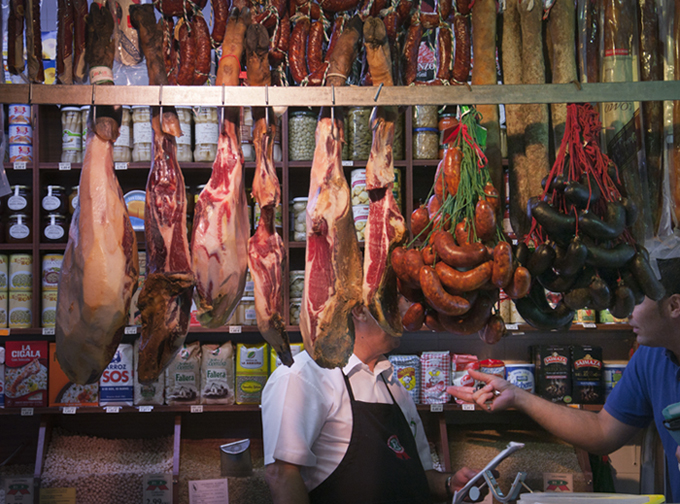 This is the first post in a series about the five days in Andalucia, Spain I spent honing my photography skills under the talented, supportive, ever-patient and knowledgeable tutelage of Tim Clinch. More to come on the markets, bars and food in and around Finca Buen Vino.